There has been a massive surge of new Community Relations members and theres even more yet to come!

The most awesome of which are `
LineBirgitte
who will be your Vector Gallery Mod from now on, and `
jussta
who will be taking care of our sister Vexel gallery. It's such a breath of fresh air to have these amazing ladies on the team. I hope it can breath some new life into the vector gallery. 2010 is shaping up to be an amazing year! Be sure you check out all the newbies over at #
communityrelations
and if you're not already a member be sure to join. A lot of great info will be announced from there, it's in your best interest to at be watching the account.
DD's
While in the training process I will no longer be accepting dailyD suggestions. Please direct all of your suggestions over to the lovely `
LineBirgitte
. She's a really fast learner and has already picked up a lot. Notice her swanky DD already today

, makes a dad proud.
If you have sent me a DD suggestion recently and I haven't already responded it means I forwarded it to the lovely `
LineBirgitte
. I'm sure she'll get to all of them in time

GPA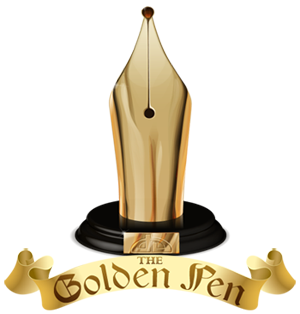 The results are in and the winners of the 2009 Golden Pen Awards are in. Be sure to congratulate all of them. It was an amazing year of spectacular vector work. 2010 should prove to be even more outstanding!
Vector Art
Vector Art is a technique, meaning art created in a vector-based program. Vector art is the use of primitives such as Points, Lines and Curves. The vector programs keeps track of the relationship between these primitives. This allows the images created, to be scaled and rescaled without loosing quality or becoming pixelated. This is in opposition to "raster (or bitmap) graphics" which is an image represented by a collection of pixels. These pixels if scaled above 100%, will degrade and loose quality.
Popular vector programs are:
Illustrator
,
Freehand
,
Corel Draw
, and
Flash
(and the free
inkscape
). Almost everything created with these programs is considered a vector piece. I say "almost" because there are exceptions to every rule. If your vector piece combines raster and vector images then I'm sorry to tell you but it is no longer a vector piece (and subsequently does not belong in the vector gallery). Example: If you finish your vector piece and realize after exporting it to a more web friendly version, you think it is lacking something. So you take it into photoshop and apply a simple texture to the surface of the piece just to give it a little something extra. This is no longer a vector piece, and should be posted to the "Digital art > Mixed media", gallery. Like wise if you take this raster texture image into illustrator and just apply a layer style (multiply, screen etc.) this is still not a vector piece. The common factor in these two equations is the raster texture. Since this texture cannot be scaled above 100% this makes the vector technically useless beyond that raster images original size. That being said don't think you are unable to add texturing to a vector piece. Most of these programs come equipped with detailed pattern swatches, textured brushes, and even the ability to "Live trace" which does as it's name implies, traces a raster image and turns it into a vector graphic.
Just to reiterate my point and to ensure there is no confusion here is a list of generally considered Raster Bases programs:
Photoshop
,
Painter
,
MS Paint
, and a great free alternative
Gimp
. Basically everything created with these programs is considered a Raster image. I say use a clause simply because a few of these programs are capable of creating images with points, lines, and curves just as a vector program would. Photoshop for instance can create vector based images, however these are typically considered "Vexels" because of the fact that Vexel artists typically incorporate brush strokes into their images (for hair, etc.). Speaking of brushes. Just because you have downloaded and installed a brush set for photoshop or any other of the aforementioned raster programs that have the word "vector" in the title, does
not
deem your image a vector piece. These brushes come in different sizes and no matter how high a resolution they may come in, they still cannot be scaled above their 100% mark without loosing quality.
To put it simply
"Vector is not a "style" like Anime, but a "medium" like charcoal. Asking what vector-art looks like is like asking what an oil painting looks like. It could look like Rembrandt, Picasso, or a fifth grader's fingerpainting."
How to suggest a DailyD
Suggest Vector Work Only Please
Make sure none were given to the deviant within the last 3 months
Remember Quality over Quantity
The Daily D suggestions are trickling in... I really don't get all that many from you guys and I don't know why. There are a few of you that send in like clock work and I love you for it... but mostly I get suggested miscats and things from totally different galleries :S So I implore you, if you come across a Vector piece that you love and fav, chances are it's DD worthy so send them in

I'm eager to see what you find.
Also... I have spoken with several of the other gallery moderators and most of them have given me the go ahead to feature from their gallery. This obviously only pertains to those galleries that have a vector subcat, so please no suggestions from the photography gallery I really don't need them

Those galleries include:
Customization > Wallpaper
Resources & Stock
Cartoons & Comics > Digital Media > Cartoons-or-Comics
Manga/Anime > Digital Media
Fanart
Antrho > Digital Media
The Digital Gallery Directors


Digital Art
: `
JunkbyJen
& `
archanN
►
3Dimensional
: `
joannastar
►
Fractal
: `
Platinus
& `
FarDareisMai
►
Photomanipulation
: `
Destin8x
►
Pixel
: `
armaina
& `
Mistress-Jaeden
►
Text Art
: !
Sander-Seto
►
Vector Art
: `
LineBirgitte
►
Vexel Art
: `
jussta